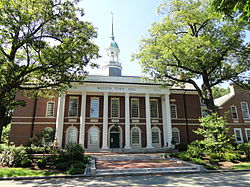 Are you ready to learn more about our Concierge Internal Medicine Practice?
Please contact the office and ask to speak to Rose or Beth.
You may also schedule a complimentary meet and greet visit with either Dr. Timothy Murphy or Dr. Saul Cohen. Please leave us your contact information and one of our physicians will personally discuss the benefits of our concierge practice models with you at your convenience.
Directions to Weston Primary Care
From the East:
From 128, take the Route 20 exit towards Weston. Travel 2 miles West, passing straight through the lights at School street, and after 300 yards turn right onto Colpitts Rd shortly after St Julia's Church.
56 Colpitts is the second red brick building on the right, diagonally across from the Weson Post Office. Weston Primary Care is on the ground floor.
From the West:
Take Route 20 East(Boston Post Road) towards Weston. As you approach Weston center, bear right to stay on Route 20, and Colpitts Rd will be a left 400 yards after the fork.